CONTACT US
Operator of Presta-modul.shopmk.cz: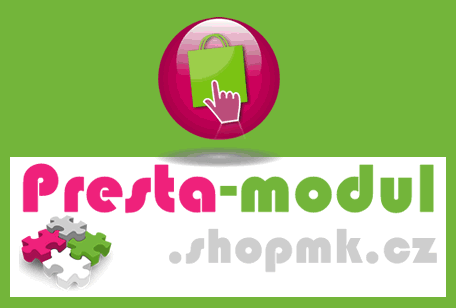 Miloslav Kubín
Kunín 256
74253 Kunín
Czech Republic
Reg. No.: 68897022, non-VAT payer
Bank details: 2500552214 / 2010
IBAN: CZ0620100000002500552214
SWIFT/BIC: FIOBCZPPXXX
An individual incorporated into the Trade Register kept by the Town Authority in Nový Jičín on 7 October 1998
Tel: +420 603 224460
Email: presstashop@gmail.com 
Web: http://presta-modul.shopmk.cz
Facebook: https://www.facebook.com/prestamodul.shopmk.cz
ICQ: 265-391-572
GPS: 49°38'11.533"N, 17°59'14.007"E
Presta-modul.shopmk.cz is concerned with offer of internet services associated with e-distribution of software.
We develop modules to facilitate the operation of your e-shop based on the popular open source PrestaShop.
If you have been considering starting your own e-shop, but have not dared to start (install) it on your own, contact us. We will create your customized e-shop in the PrestaShop system and you will only have to insert your products in your ready-to-use functional e-shop and start selling.
Working hours - orders made through Presta-modul.shopmk.cz: 24 hours a day, 7 days a week
Info-line working hours: Monday – Friday 8am to 5pm (+420 603 224460)
Are you at a loss as to your order? Do you need more information?
If you want to ask about anything or have not found what you were looking for at Presta-modul.shopmk.cz, do not hesitate and contact us.